I learned something surprising from keeping a daily gratitude log. It is a wonderful metric! – It is a great way of measuring aggregate personal performance.
Part of a Good Journaling Habit
I've long been an advocate of journaling. I've kept a journal, in some form or other, since I was a teenager. Journals can serve many different functions:
Recording the events of your life and documenting your thoughts and feelings
A "commonplace book" for recording favorite quotes and notes from reading or lectures.
Budgeting and financial planning
Brainstorming and "brain dumps" (get it out of your head and onto paper)
Creative writing, poetry, stories, essays
Short-term 'To-Do lists' and long-term Goal setting
Doodling and sketching
Tracking workout stats or other good habits
Recording gratitude
Several months ago I shared a longer version of this clip, How to Keep a Journal, by Robin Sharma, with coworkers. I was trying to turn people on to the benefits of journaling. For my own part, it was the first time the idea of recording gratitude in my journal – on an ongoing basis – stuck in my head.
I had heard about gratitude logs before. I always understood the exercise to be primarily a means of adjusting your attitude. You know, take a little time to appreciate the blessings in your life. Appreciate what you have. The action counter balances our tendency to dwell on things we either don't have and want or have lost and regret. That can be depressing.
A sense of gratitude, on the other hand, gives us a feeling of abundance. It's positive!
The Practice of a Gratitude Log
I'm using the term "Gratitude Log" to indicate something simple, just a short list (bullet points). Add it to whatever form of journal, notebook or daily planner you are already working with.
No doubt there is an app for it as well. Keeping a Gratitude Log on your smart phone is better than not doing it at all; but I recommend taking pen to paper.
I do most of my creative writing and life journaling on my laptop. But my Gratitude Log is in a spiral notebook. With rare exception, updating it is the first thing I do every morning. Right after starting a pot of coffee and responding to Nature's call, that is.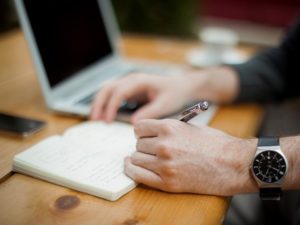 My practice is to record 2 – 3 different things that I am thankful for every morning. Usually that amounts to a reflection on events and blessings from the previous day. Sometimes what I'm thankful for is more immediate than that, which is a beautiful way to start the day!
Sometimes I have 3-5 things that I write down. I try to never have only one, or none. Keeping it to 2 – 3 things, as a rule, feels right. To be effective here is to be genuine. You want to select only the top few things that your heart and mind connect with in gratitude. And you want to leave it open ended, not attempting to exhaust your ideas.
What I Learned
It turns out that recording 2-3 things you feel grateful for every day isn't just a feel good exercise. Let me put emphasis on the notion of doing it every single day. – You can benefit from an attitude of gratitude, and jotting down some details, at any frequency. And you can get a nice attitude adjustment by keeping a Gratitude Log even short-term. Dabbling, in this case, is still for the good, however fleeting.
As you record your gratitude every single day, it becomes more than a means of feeling more positive. It actually becomes a kind of metric. It becomes the barometer of your personal performance. It indicates whether your life is progressing – according to your expectations of it.
When you start, it's easy. You list your pets, your children, other loved ones, and good friends. You name treasured items, your motor cycle, your set of golf clubs, etc. And you should. All that stuff counts. As you go along, you find yourself digging deeper and becoming more specific.
Then it is the conversation you had with a dear friend yesterday. It is the perfect weather and the energy you felt during your last walk or run. It is the fact that you finished that presentation for work a day early and don't need to stress on it up to the last minute.
Sometimes you are grateful for people, sometimes for things, activities, new ideas or places you've seen. Over time, it won't always be easy to populate 2 – 3 things in your log. The easiness correlates to how engaged you are in progressing toward goals. And, indeed, whether you are making time in your life for things that bring you joy.
Keep It Real
No bluffing. You won't find value in a Gratitude Log unless you ensure that what you are writing connects with your heart. If you keep it real, it doesn't matter how big or small the items are that you are thankful for. When it becomes a struggle to come up with 2 – 3 things then you know you need to make some adjustments in your life.
I say it is a metric because you are providing the input data every day and getting the immediate feedback loop. Where am I at? What am I grateful for? Am I keeping it real? Am I grateful and proud of this?
When I come up a bit dry, then I transition from my Gratitude Log to my Objectives and To-Do List. Because it is time for me to make something positive happen.
ACTION:  Isn't it obvious? Start your own Gratitude Log first thing in the morning!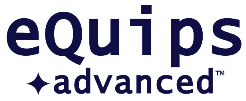 Your comments and feedback are important! Please see the Table-13 Code of Conduct before leaving a reply. All comments are moderated.
Tags:
gratitude
,
journaling
,
performance
,
personal best
,
productivity